An Ongoing Thorn in the Side of eBay & PayPal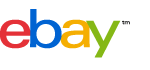 There was an interesting
press release out of eBay (EBAY)
that was just released. It underscores some of the problems that EBAY faces as a stock, because theis issue is going to continue to plague the company.
SUMMARY OF RELEASE
"PayPal Announces Settlement Agreements"
PayPal signed an agreement with 28 United States Attorneys General: will shorten and streamline its user agreement and communicate more information relating to its protection programs.
To cover the cost of the investigation, PayPal will pay $1.7 million to the Attorneys General representing Alabama, Arizona, California, Delaware, Florida, Georgia, Hawaii, Illinois, Indiana, Iowa, Louisiana, Maryland, Minnesota, Mississippi, Nebraska, Nevada, New Jersey, New York, North Carolina, Ohio, Oklahoma, Oregon, South Dakota, Tennessee, Texas, Vermont, Washington, and West Virginia.
Reached a preliminary settlement agreement with a proposed class of PayPal customers in an action pending in U.S. District Court in Brooklyn filed in 2005 on behalf of a class alleging that PayPal did not clearly communicate information about its consumer protection programs related to specific types of transactions.
The settlement fund will total $3.5 million less admininstrative and legal fees.
PayPal is not admitting any liability for any of the allegations in the two cases.
ONGOING ISSUES
eBay's PayPal has some serious flaws and these are always an issue. I have not been personally burned, but it sure appears that there is account snooping and a definite risk of accounting hijacking. There are routine emails that get sent out as phishing attempts, and these are getting good enough that an active PayPal user or eBay user that is a little less than organized or a little more trusting could easily becoem a victim.
The company needs to be far more proactive in its pursuit of those who week to defraud PayPal and eBay users. The phishing attempts that started coming out in the spring of this year started the wave of complicated attempts to defraud. The company needs to routinely go after more of the criminals and publicize thatthey are out seeking them. The same can be said for credit card companies who aren't pursuing blatant credit and identity theft in a manner other than just reimbursing a victime, but that is another story.
EBAY stock has sold off a tad since the announcement, but this news today is probably not a "big stock mover" piece. The underlying issue has been an ongoing thorn in the side of the company and has underminded the opinion of some investors in the company. If the company could allocate more funds to actually go after the fraudsters with some conviction it might actually impress the public and at least restore some confidence.
That is my opinion, and that is the opinion of some others I have spoken with.
Jon C. Ogg
September 28, 2006